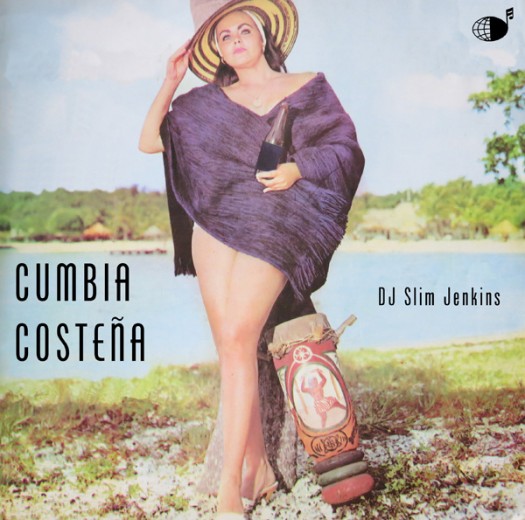 I am happy to finally unleash the fruits of an incredible trip to the Caribbean coast of Colombia (La Costa) earlier this online pokies summer. Along with my partner in grime, San Antonio's own Alex LaRotta, I hit up record spots from Antioquia to Soledad looking for the deepest Cumbia and heaviest Salsa I slots could find in a month's time. Since returning back home stateside, the result is my latest mixtape called Cumbia Costeña: a seamless mix of heavy accordeon & flute destruction. Featuring songs from famous Vallenato musicians like Alejo Duran to more obscure Costeños like Heber Macias, the mix attempts to provide a non-stop, beat-matched exploration of the musical patrimony of the storied Caribbean coast of Colombia.
I highly recommend you crack a nice bottle of Aguardiente or Rum before you press play!
Cumbia Costeña by DJ Slim Jenkins
A Musica Del Alma Mixtape Production
Alejo Duran y su Conjunto: "Cumbia Costeña" (Fuentes)
Heber Macias: "Cumbia Linda" (Cupido)
Alberto Pacheco: "Santo Domingo" (Fuentes)
Los Corraleros de Majagual: "La Butifarra" (Fuentes)
Anibal Velasquez: "La Cumbia de Guatapa" (Discos Colombia)
Anibal Velasquez: "Mi Cumbia" (Union Musical, Venezuela)
Simon Mendoza y su Cordobesa: "Goza Marucha" (Philips)
La Monteria Swing: "La Pua" (Fuentes)
Catalino de Barranquilla y su Combo: "Tambores de Mi Tierra" (Orbe)
Juan Piña y sus Muchachos: "Zapatico Viejo" (Fuentes)
Lito Barrientos: "Oye Mi Cumbia" (Tropical)
Edmundo Arias y su Orquesta: "Venenosa" (Sonolux)
Rufo Garrido: "Se Baila Asi" (Philips)
Toño y su Combo: "Cumbia Soberana" (Philips)
Sonora Curro: "El Pajaro Prieto" (Philips)
——————————————————————–
As mentioned above, my friend and fellow vinyl enthusiast Alex LaRotta was an indispensable digging companion on this trip. He has also just released a Cumbia mix, this one just as earth rumbling as Cumbia Costeña. It's called ¡GUEPA CARAMBA! and it's hosted on the always-fresh Nertorious Audioblog.