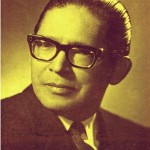 Today would be the 100th birthday of Lucho Bermudez, a personality who speaks to us in 2012 through his classic Colombian costeño songs and continuing reverberating impact on the sonic landscape of Latin America.
Born on January 25th, 1912, in an inland town close to the beautiful beach city of Tolu, Colombia, this sartorial gentleman who is immediately recognizable from his patented slicked-back hair and thick-rimmed glasses got his big break by directing the influential Orquesta del Caribe of Cartagena. As early as the late 1930s, the band was pumping out Porros and Mapales that lit up ballrooms across the Colombian Caribbean coast in stark contrast to the popular waltzes of the day. His orchestra was largely responsible for bringing music that at the time was associated with the black lower classes into elite clubs & radio stations, first on the coast, and then into the capital of Bogota and other mostly white cities of central Colombia.
Feliz cumpleaños centenario, Lucho!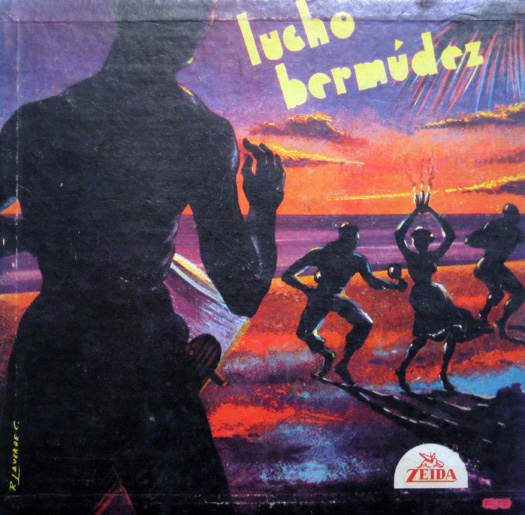 My personal favorite Bermudez track would have to be "Plinio Guzman", a heavy Gaita that features a wicked back and forth between Lucho's stylish clarinet and the wall of brass of his orchestra. A true Colombian masterpiece!
Lucho Bermudez: "Plinio Guzman" (Zeida, 195?)
—————————————————————————-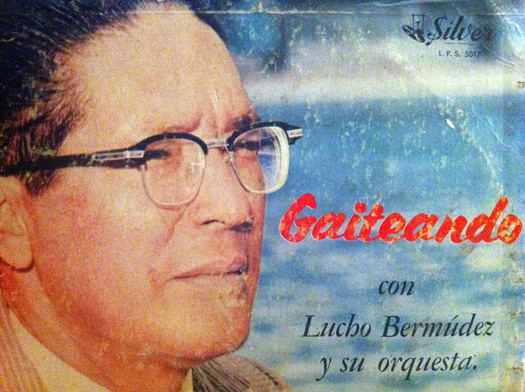 Lucho Bermudez: "Gaiteando" & "Mi Pueblo" (Silver, 196?)
Another incredible album by Bermudez is his Gaiteando LP, released on the famed Silver label in the 60s.  It features the classic "Arroz Con Coco" (which I won't include here since it has been comped), along with a host of other solid music such as "Gaiteando" and the slept-on "Mi Pueblo", a track that showcases a ridiculous trumpet player as it slowly builds up into sureshot dancefloor heat.  A classic!  Now, who has a mint copy for me?
—————————————————————————-
For more tracks by Lucho Bermudez, I strongly recommend tracking down his original Colombian LPs through eBay.  Alternatively, the Soundway Records collection that came out last year (licensed properly through the correct channels and everything) is a great way to familiarize yourself with his classics!