Archive for February, 2011
Friday, February 18th, 2011
Some more heat from Panama to get you through the winter months!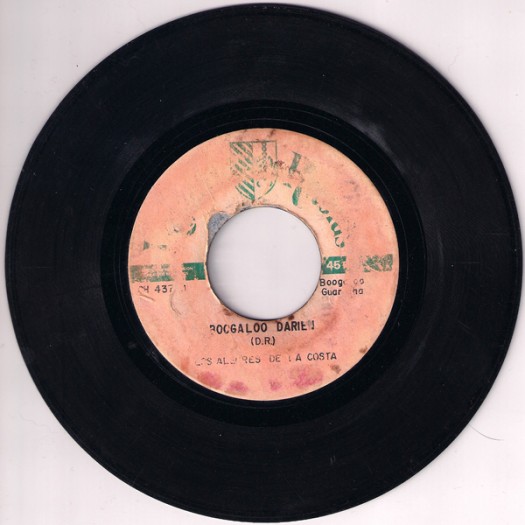 Tuesday, February 8th, 2011
Today I have a very special post for you guys.  I was recently digging in San Francisco just before Christmas, and unearthed this gem on 45 that sounded super familiar to me when I played it on my portable turntable.
It turns out that I had originally heard this track on Luis Soulful's YouTube channel and immediately fell in love with it. Such a great positive vibe to it!  The copy in Luis' YouTube video was discovered by tropical digger extraordinaire DJ Papito from Italy.  The few copies he found while digging in Colombia were on the Ecoll record label and the song is credited on them as "Com Colom" by the group Ritmo Calipso.  After finding my copy (seen below), it appears that those Colombian presses are bootlegs or alternate pressings of some sort.  Who knows, maybe the artist had a shady record deal and had to boot his own record?  Anyhow, the "original" press seems to be from NYC.
International record nerdery aside, this 45 contains two spectacular calypsos that I hope you will enjoy.  "Concolon (Calypso Windsor)" is an upbeat ode to the classic Panamanian dish concolon, and I get hungry every time I hear it!  The vocalist De Briano is accompanied by the Alonso Wilson Quinteto, who released a number of great Calypso and Latin Jazz records in Panama throughout the 60s and 70s.  The b-side is a spanish language track similar in style to "Concolon" that continues the vibe nicely.
This was the best Christmas present I could have hoped for!
De Briano with the Alonso Wilson Quinteto: "Concolon (Calypso Windsor)" & "Tu Unico Amor (Guaracha Windsor)"
From the WPC 7″, NYC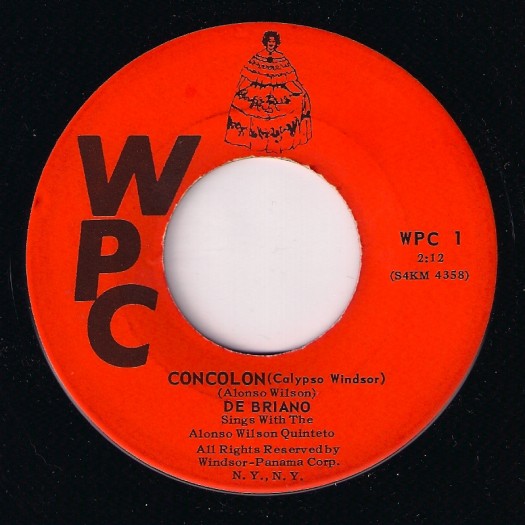 Monday, February 7th, 2011
Yo yo. Just did a guest post for my homie Joseph Franko's blog, Super Sonido, featuring some of the finest Latin Funk ever recorded!  Franko is putting up a 45 (or three) each day during the full month of February, so make sure to tune in every day! Los Vampiros!