Yo, apologies for the posting hiatus, but I'm back in action now.
A simple premise: 1 album from New York City with two hot descargas & 1 album from Colombia with two hot descargas.  Both include versions of "Mondongo" plus one more descarga each.
Now, I love the Latin sounds that emerged from NYC from the 1960s and 1970s to death, but the output that came from our southern friends down in Panama & Colombia raises the bar considerably in pure style.  The poorer recording equipment & inferior quality vinyl used in these tropical countries gives the music an unmistakable rawness and heaviness.  Not just that, the groups were looser, more creative , and waaaaaay more willing to take risks.
Case in point here.  Los Corraleros were a Cali-based group of talented players that traveled to the Big Apple to gig and record a few albums on more occasions than one.  Esta Si Es Salsa is the product of one of these transcontinental journeys, and includes a hot version of Frankie Nieves' killer "Mondongo" (from The Terrible Frankie Nieves album on Speed records) navigate to this website.  Their take on this classic descarga begins loosely, familiarly following the original's structure, but soon enough breaks into a piano solo that far outlasts that on the Nieves version.  It's as if the piano player from Los Corraleros is attempting to say to his counterpart: "oh, you think you can play?"  If their style wasn't South American enough, they throw in an accordion for good measure!
I'm also including "Ten Cuidado" and "Don Eliseo" from each respective album for your listening/dancing pleasure.
NEW YORK:
The Terrible Frankie Nieves: "Mondongo" & "Ten Cuidado"
From the S/T LP (Speed  SM-105, 196?)
If you like these songs make sure to cop the rest of this classic Latin album, remastered and rereleased by Nieves himself.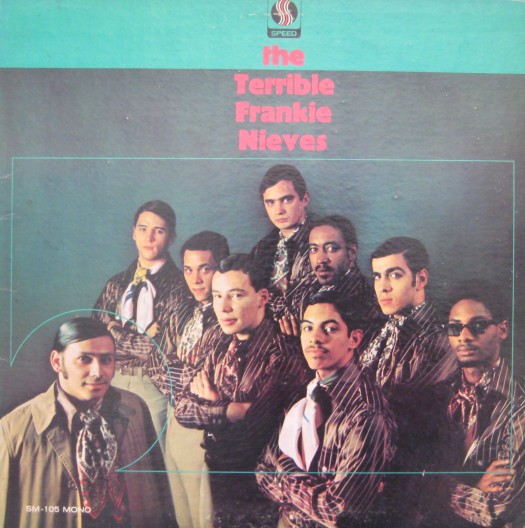 ————————————————————————————————————————————————
COLOMBIA:
Los Corraleros: "Mondongo" & "Don Eliseo"
From their Esta Si Es Salsa! LP (Discos Fuentes, 196/7?)