Well, it's gonna be tough to follow up the last two guest posts from O-Dub and Age, but this should do well to get things back on track from my end:
Just released and out now on Soundway Records is an extremely limited 7″ featuring that hot hot heat from Panama, a country now made notorious for its incredible musical output through two outstanding compilations also out on Soundway Records. The new 7″ is a companion release to the second compilation, entitled Panama! 2: Latin Sounds, Cumbia Tropical and Calypso Funk on the Isthmus 1967-77, that has now claimed the #3 position on the European World Music charts and is still climbing.
The Soul Fantastics, a popular Combo Nacional de Panama, bring us an obscure deep latin funk gem never given its own proper release.  It appeared on the repress to their first, now legendary LP, and no where else, until now.  The soul of this song rests in Felix Wilkins' flute, but is helped along by the harmonic stylings of Daniel Bulgin and Samuel Archer, the group's lead vocalists, riding over a solid groove created by the rest of the Fantastics.  Like a shot in the dark, the groove suddenly stops and lets Wilkins let loose with a solo reminiscent of S.O.U.L.'s "Burning Spear", only to build back up again into its full glory.
Don't sleep on this release because they'll be sold out before you know it (they may already be out of stock!). And extra thanks to Beto for contributing the detailed info in this post.
The Soul Fantastics: "El Mismo" (link expired, please don't ask for re-up)
From the Limited Panama! 2 7″ (Soundway Records, 2009)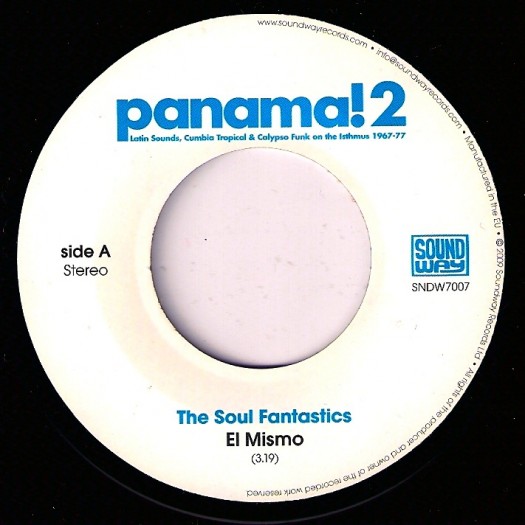 Deepest funk coming from the isthmus of Panama?