Great stuff this week coming from California's own heavy Latin music collector, Reynaldo, creator of the Latin Vinyl Junkie blog and the excellent Reynaldo82 site. His three exceptional selections kick off a new series of guest posts on Musica del Alma that will hopefully feature a slew of other great contributors in the weeks and months to come.
-Slim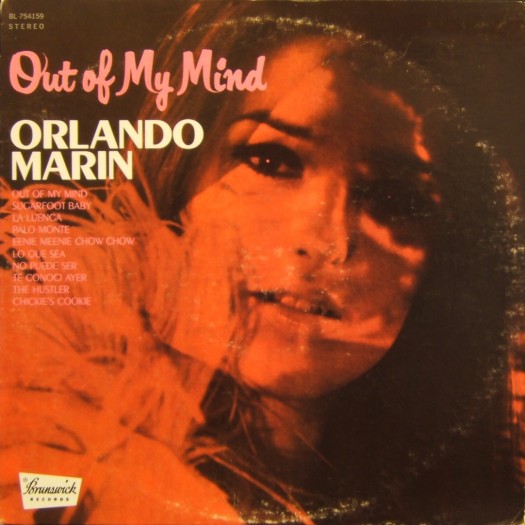 Orlando Marin: "Palo Monte"
From the Out of My Mind LP (Brunswick, 1970)
Orlando Marin's Out of My Mind LP came out at the end of the boogaloo era and it features a mix of solid boogaloo, Latin soul, guaguanco, son montuno, and descarga tracks. One of the best songs, "Palo Monte," is an excellent slow-burn son montuno that builds to pure joy once the chanted chorus hits. This is one of those songs that is put together and executed so well that it can afford to be subtle and release its brilliance in controlled doses.
——————–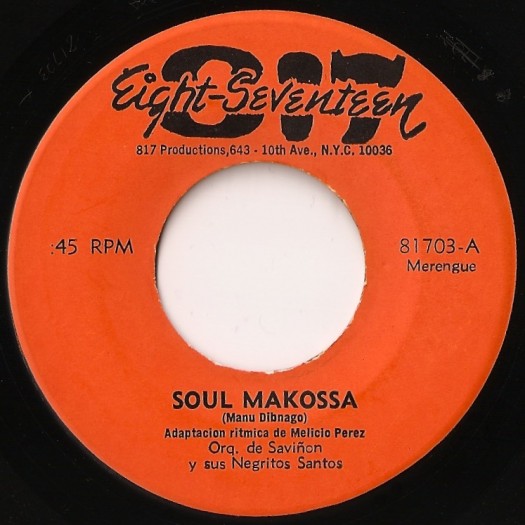 Orq. De Savinon y sus Negritos Santos: "Soul Makossa"
From the 7" (Eight-Seventeen, 197?)
There have been tons of covers done of this Manu Dibango classic, but this one, put out by an obscure NYC Latin group, is the best that I have heard so far. Heavy percussion dominates the track and gives it a rhythmic dimension that is not present in many of the other versions of the song, which tend to be choppy and/or lack the infectious swing and low-end punch of the original.
——————–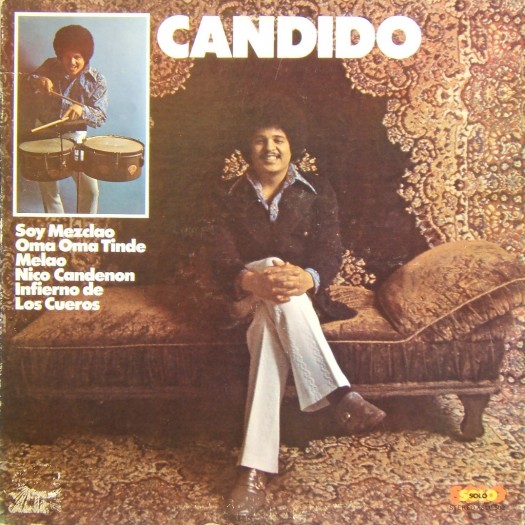 Candido Y Su Orquesta: "Who's Gonna Take the Weight"
From the Candido Y Su Orquesta LP (Solo, 1972)
This record from Jose "Candido" Rodriguez is packed with great guaguancos and son montunos, but right now I want to highlight its sole Latin funk track: a blistering cover of Kool & The Gang's "Who's Gonna Take the Weight." I tend to be a harsh critic of all things funky, but there is certainly nothing tepid about this track (just listen to the breakdown and scream at 2:55!).
-Reynaldo