I'm feeling guilty for the lack of posts lately so I decided to do a couple more today!
One of the more sought after titles on Disques Debs, the Ce Soir Grand Bal De L'A.J.S. LP is a split album between Les Maxel's & Typical Combo, who were two of the top French Caribbean bands of the early 70s from the islands of Guadeloupe & Martinique.  What stood out to me immediately about this record were the covers of two classic NYC salsa tunes, one by Willie Colon ("Ghana'e") and the other by Ricardo "Richie" Ray ("Guaguanco En Jazz").  Both covers proceed with a Caribbean style that is equal parts heavy and jazzy, all the while coming across as totally playful and fresh.
The rest of the album is pretty standard fare for a Disques Debs release, with one major exception: the Les Maxel's track entitled "Ni Longtemps Ou Po Ko Vine a Case".  The track is a jazzy, uptempo burner of a jam that I cannot wait to try out on a packed dancefloor!  If anyone has any other recommendations for stuff that sounds like this, please drop me a line!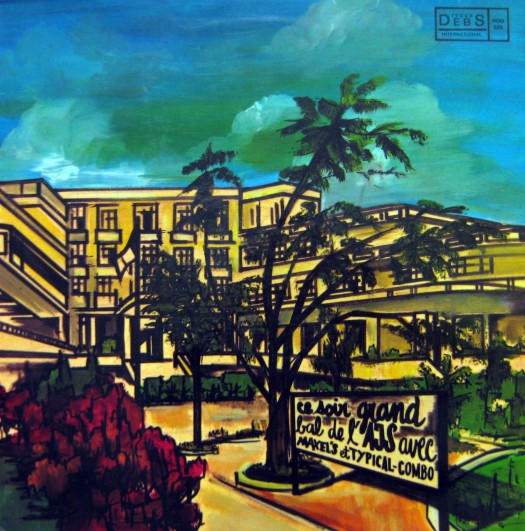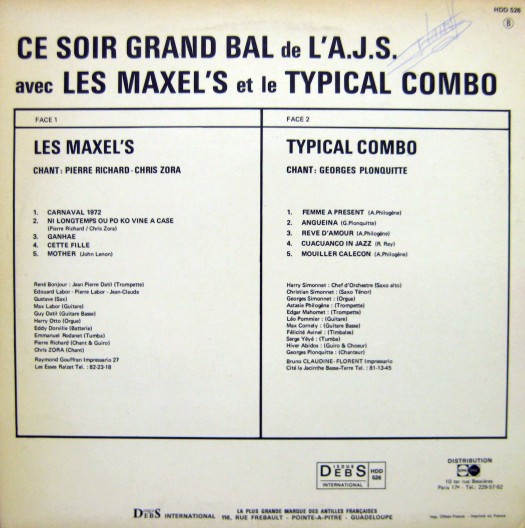 Les Maxel's: "Ghanae" (Disques Debs, Guadeloupe)
——————————————————
Les Maxel's: "Ni Longtemps Ou Po Ko Vine a Case" (Disques Debs, Guadeloupe)
——————————————————
Typical Combo: "Guacuanco In Jazz" (Disques Debs, Guadeloupe)